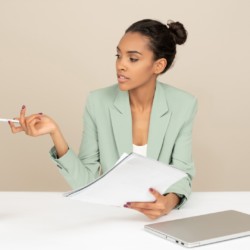 We are delighted to be working with Kwil to provide legacy fundraising. Leave LWA a gift within your Will, and help provide support for domestic abuse and sexual violence victims and survivors.
Legacy fundraising is a great way to support a charity of your choice.
Why make a Will?
Citizens Advice says it is important to make a will because:
if you die without a will, there are certain rules which dictate how the money, property or possessions should be allocated. This may not be the way that you would have wished your money and possessions to be distributed
unmarried partners and partners who have not registered a civil partnership cannot inherit from each other unless there is a will, so the death of one partner may create serious financial problems for the remaining partner
if you have children, you will need to make a will so that arrangements for the children can be made if either one or both parents die
it may be possible to reduce the amount of tax payable on the inheritance if advice is taken in advance and a will is made
if your circumstances have changed, it is important that you make a will to ensure that your money and possessions are distributed according to your wishes. For example, if you have separated and your ex-partner now lives with someone else, you may want to change your will. If you are married or enter into a registered civil partnership, this will make any previous will you have made invalid
Who are Kwil?
Kwil is the simplest way to create your will online or over the phone, the process only takes 30 minutes. Every will is checked by a wills specialists to ensure everything is correct and matches your wishes. There is online Livechat and telephone support provided all week days from 9am to 7pm to assist with any questions you may have.
Once you're will is complete just print it out, sign it yourself and have two independent witnesses co-sign it to create your legally binding will. Kwil can also post the will out to you for free. You will receive free unlimited amendments for life, all you need to do is login, make the required changes to the will, print and sign again. You are also entitled to a free will review from the legal services team who can assist with any complex questions or estates.
You can make your Will here.